Hello, everybody! I don't realize that I was being inactive for one year! *actually its only 2 months.lol. But, now is 2017 already!! So, HAPPY NEW YEAR!!! (this is late I know). May this year brings all of kindness and happiness. Aamiin ...
This time, I want to tell you about my latest holiday. Sadly, I have to tell you that this holiday is not really special because I didn't go anywhere-except Bandung and my cousin's house. But, I really enjoyed this holiday for relaxing my mind and my body after struggling with exams, homeworks, and everything that makes me tired.
My holiday started on 24th December, 2016-one day after I got my first-semester-report. The holiday was only two weeks, so its ended on 8th January, 2017.
On 23rd December, 2016, after my brother helped me to take the report, he asked me to go to the cinema and I agreed it. We watched "Rogue one: a Star WarsStory" in Ciwalk. Before watching the movie, we called our mother to join us. Actually, watch a sci-fi or action movie in cinema is not a new thing for us. We often do that when my brother already come back from his university.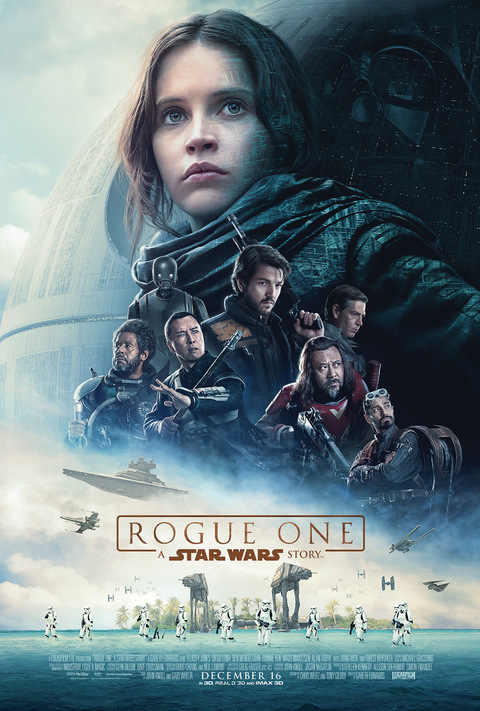 the movie's poster

On 24th December, my parents and I visited my cousin's house in Cirebon. There, we were talking a lot and having lunch together. But, we didn't stay overnight because my father still have to work tomorrow.
The next day, I only stay at home all day all night. I just ate,slept, watched movie, and listened to music. It was very boring. So, I played my guitar sometimes even I can't play it well. Beside that, I also made a new blog on tu*** for killing time and for having fun. But, I don't want to share the blog for my privacy hehehe. There,I only posted a random thing, such as; my thought, song lyrics, quotes of some movie, etc.
On 28th December, I visited my cousins in Lampung. My family used a bus to go there. The moment I like the most is when I was on the way. I know it sounds weird. But I really enjoy everything, the trees along the way, the hills, the clouds, and everything. I also really like when we were on the ship. Well, have you ever feel a sea breeze? If you haven't, you have to try it. It's really fresh!
Well, the trip took 15 hours on the way. Its a long time, I know. We usually only need 12 hours. But, bc Cisomng bridge was cracked, we need to use the public road (not the highway). It made us often stuck on the traffic and took a longer time.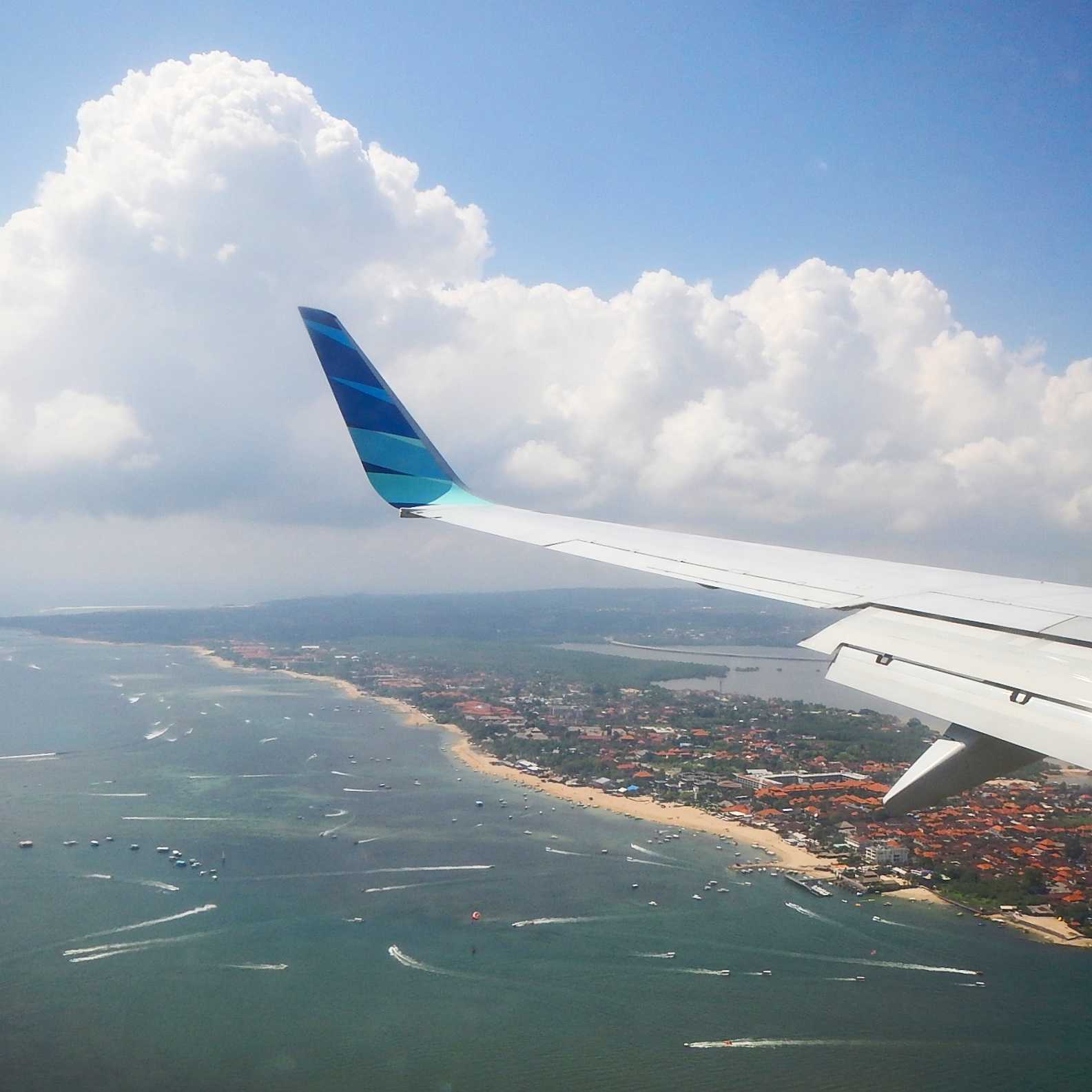 In Lampung, I met my big family who lives there; my cousins, my uncle, my aunt, and my granfather. I really miss my grandpa tbh :). We stayed in lampung for 3 days. On 31st December, we went back home. We used the plane this time, not a bus. Fyi, it was my first flight! Its so embrassing I know. I felt a little bit scare at first, but the next happened was I do enjoy the flight. I love when I can see the cloud beside the window. I love the view from the plane, everything seems so small! Its like that I just saw a big map below me.
After arrived at my house, I took a break. I can't sleep until midnight. So, I just read a story in wattpad. But, after a long time reading the stories,my eyes still not tired. And at 00.00 p.m, I heard the fireworks and trumpets. Maybe a lot of people love it. They happily celebrate the new year's eve with it,but not for me. I really don't like the fireworks sounds. Its so annoyed me and made my ear sick.
After 1st January, I did everything I want at home. Fyi, 1st January is my father's birthday, so Happy Birthday, Dad!! I love you ;)
On Wednesday, I went to the dentist for checking my teeth. And from there, I found that I got a teeth problem and I need to come back to the dentist next week. I just can hope that I'll be fine.
On the last day of holiday, I can't sleep early. So, I read wattpad as usual for making my eyes tired. Finally I slept at 10.00 p.m. and my holiday officially over. See ya next time, Holiday!! I'll miss you so bad ;')
That's all from me, thanks for reading!
-lot of loves